Roxby Downs Juniors at Grand Final Thanks to NAB
As a proud supporter of the recent Hyundai A-League Grand Final, NAB ensured even the games littlest stars didn't miss out on the action by bringing the Roxby Downs AIA Vitality MiniRoos to Adelaide last weekend.
The Roxby Downs footballing population has boomed over the past 12 months from 9 AIA Vitality MiniRoos participants to now over 60 and counting! 
Although Roxby Downs has a strong sporting history, football had not been formally played in the region prior to 2013. As part of a partnership with Roxby Downs Council and Football Federation SA with the NSR Australia Regional Round, football was brought to Roxby!
2016 marked the third year of the partnership in which a PlayStation 4 National Premier League SA fixture had been brought to the town to assist in promoting the sport. Football Federation SA is pleased to advise that the initiative has now further extended to another 3 years.
Supported by BHP Billiton, Roxby Downs juniors were able to attend the 2015 Country Championships for the first time -  a sign of how far the sport and participation has grown in the region.
As a valued NAB customer and active AIA Vitality MiniRoos club with participation numbers very strong for such a small town, Roxby Downs were chosen to have a Hyundai A-League Grand Final experience.
NAB provided a bus for all particpants to travel to Adelaide and back on as well as enabling the opportunity for the junior players to experience what it is like to play on the big stage. The AIA Vitality MiniRoos participated in small sided games at half time of Sunday's Grand Final between Adelaide United and Western Sydney Wanderers at Adelaide Oval.
Growing the game in regional South Australia has been a priority for Football Federation SA and opportunities such as this are a fantastic outcome as a reward for the hard work and dedication shown by regional football organisations.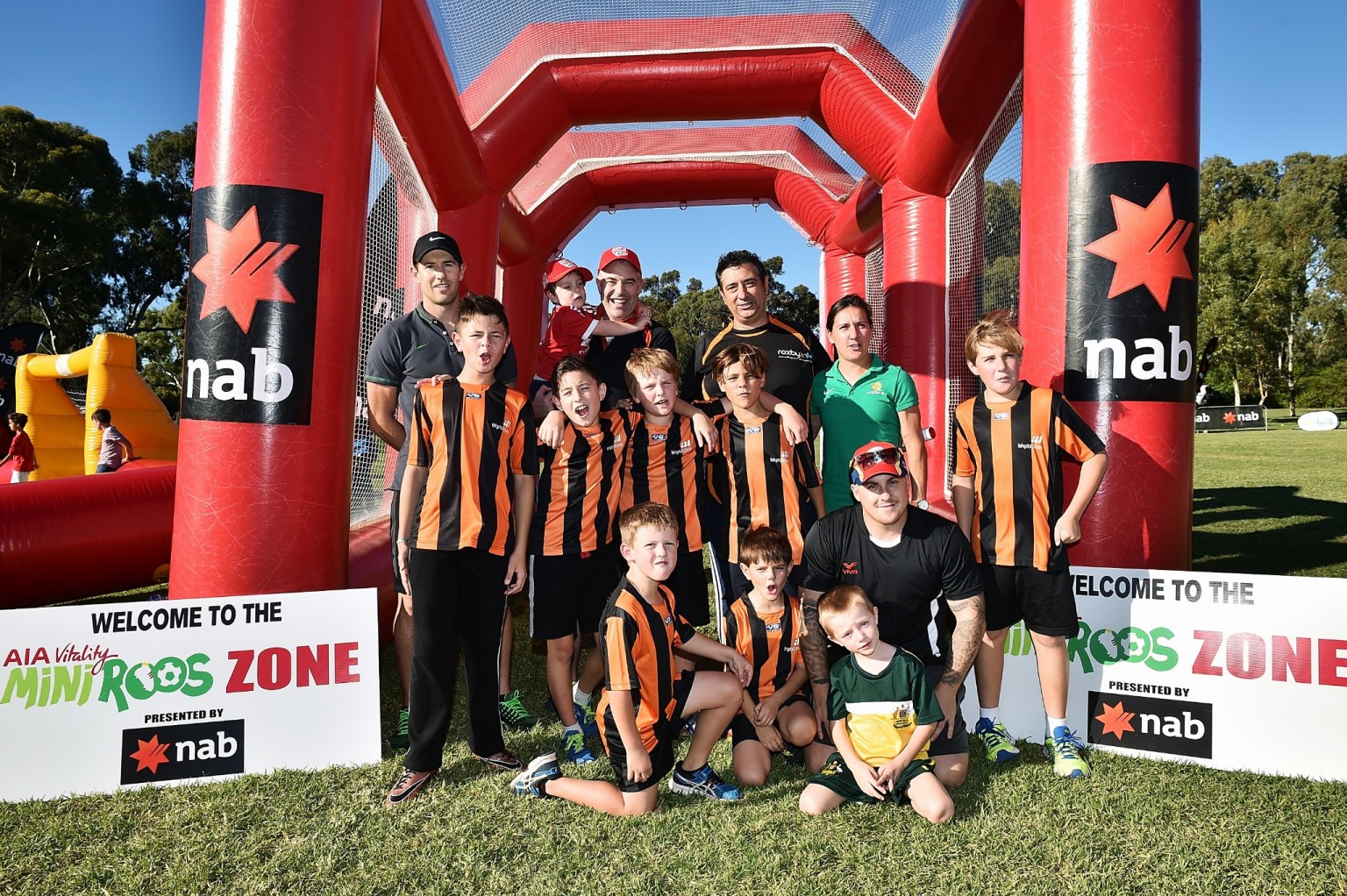 Pictured: Roxby Downs AIA Vitality MiniRoos lead by Tony D'Arrigo with Caltex Socceroo Brett Emerton, Westfield Matilda Lisa deVanna and NAB South Australia State Manager Greg Harris.